Provia Sliding Glass Door Installation in Hampstead, MD
Roof Right is proud to highlight our latest project, a Provia Sliding Glass Door installation in Hampstead, Maryland. The homeowners have grown tired of the original door on their home, so they reached out to Roof Right for an upgrade.
The homeowners were tired of their traditional backdoor and wanted a sliding glass door that would bring natural light and a more modern touch to their home. In coordination with the experts at Roof Right, the homeowners found the door of their dreams with this Provia Sliding Glass Door.
The homeowners absolutely love the final product, and it's not hard to see why. Just look for yourself:
The Benefits of Installing a Sliding Glass Door In Your Home
There are several benefits of installing a sliding glass door in your home:
Natural light: Sliding glass doors allow plenty of natural light into your home, which can help to reduce the need for artificial lighting during the day and create a brighter, more welcoming atmosphere.
Indoor-outdoor living: Sliding glass doors create a seamless transition between your indoor and outdoor living spaces, allowing you to enjoy your backyard, patio, or balcony more easily. This can be particularly beneficial if you like to entertain guests or enjoy spending time outdoors.
Energy efficiency: Sliding glass doors can be designed with energy-efficient features such as insulated glass, weather stripping, and thermal breaks. This can help to reduce your heating and cooling costs by preventing drafts and minimizing heat transfer.
Improved ventilation: Sliding glass doors can be opened to allow fresh air into your home, improving indoor air quality and helping to regulate the temperature.
Enhanced security: Modern sliding glass doors come with advanced security features such as tempered glass, locking mechanisms, and anti-lift devices. This can help to deter intruders and keep your home safe and secure.
Roof Right: A Company That Goes Above and Beyond For You
When you hire Roof Right to install or repair your gutters, we will not only meet your expectations but also exceed them. Our commitment to high standards of customer service and our ability to always go above and beyond for our clients has generated recognition for Roof Right as a trusted contractor in Maryland. For instance, Roof Right has earned the Angie's List Super Service Award 10 years in a row! This prestigious award is reserved for extraordinary contractors who reach the top 5% on Angi. We also have a 98% overall satisfaction rating on Guild Quality.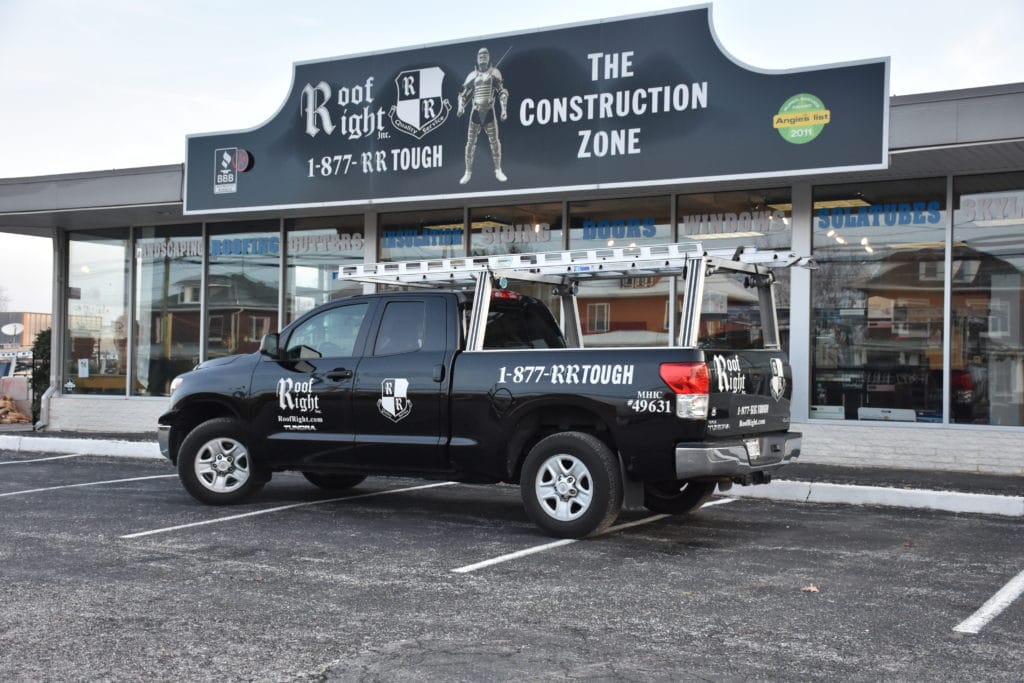 Serving Homeowners throughout Maryland Since 1994!
At Roof Right, we have realized customer service and trust are poorly lacking in the roofing industry. That is why our roofing company takes pride in our exceptional service which includes showing up when we say we will, providing a thorough 17-point inspection, listening to you so we can make a quick and thorough diagnosis of your roofing problem, and cleaning up after ourselves as we work
Highlights of Partnering With Roof Right
All of our estimators and crew are licensed and insured.
We carry multiple brands so you have a variety of options
We use project managers to oversee our projects. 
Need financing? We got you covered!
Schedule Your Estimate With Us!
Questions? We have answers!
Give us a call or send us an email!