Roof Right: Maryland Deck Builders
We can help you design a deck for your home that can bring you many years of enjoyment and improve your home's value. Let us guide you through the design and construction of your dream deck.
From designing the deck for your needs and budget, to getting all the necessary permits, we will make the construction process as pleasant as possible. Choose Roof Right to build a custom deck that will increase your living space and become your favorite relaxation and entertaining spot.
Roof Right Deck and Patio Products
Roof Right Service Awards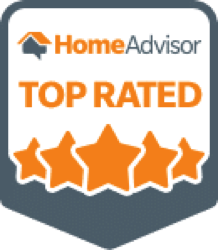 Roof Right: Maryland Door Installation Company
Roof Right and ProVia® are dedicated to making entry doors the professional way. ProVia entry doors are energy efficient, built to quality standards and gives you many choices to entry-level doors that are sold through box stores.
Roof Right installers have attended entry systems and storm door training with ProVia®. We have software that will allow you to build your new entry door on our computer so you can see the many different options and price ranges available. ProVia® builds their doors with care in every detail. They don't cut corners and pay attention to the smallest details. The replacement doors can be customized to your individual taste and style. They are an industry leader in building residential doors.
ProVia® Energy Star Doors
ProVia's Energy Star® qualified doors are independently tested and certified to meet strict energy efficiency standards. ProVia® has been awarded the annual partner of the year award four times and the sustained excellence award three times. This is due to their outstanding leadership. Energy Star® is a government-backed program.
Sliding Doors – Sliding glass doors are a great source of natural light and since they do not swing there is no interference with your roof or patio. Our sliding glass doors work with an effortless and graceful operation and we offer styles to complement any room or design.
Door Blinds – Control light and privacy with easy to raise and lower tilt blinds. Located between the glass, they never need dusting and are safe for pets and children.
French Doors – Designed to open into a room or out onto a patio, our french doors provide easy access to your home's exterior or patio. French doors have an aesthetic appeal that achieves an elegant, timeless look inside or outside of the home. Whether you're looking for a slider or French Door, both options will add a beautiful accent to the room they're in. We are always happy to explain the features, and benefits of each to help you with that decision.